COMMITTEE ON PARASTATAL BODIES TOURS ZRL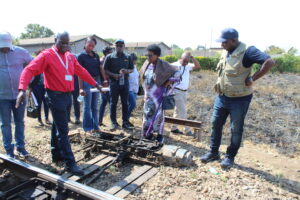 COMMITTEE ON PARASTATAL BODIES TOURS ZRL
The Parliamentary Committee on Parastatal Bodies toured Zambia Railways Limited facilities in Kabwe.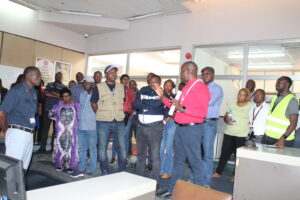 The tour covered Centralised Train Control Office, Kabwe Railway Station Traffic Yard and Kabwe Main Workshop.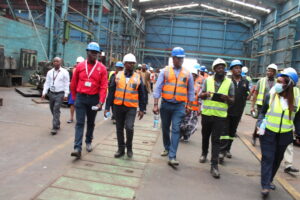 Committee Chairperson Honourable Brian Kambita led the team of Parliamentarians and officers from the Industrial Development Corporation (IDC) , Office of the Auditor General and Ministry of Finance in appreciating the challenges that the institution is faced with.
Other members of the Committee were Honourable Mutinta Mazoka, Honourable Moono Mapani, Honourable Mubita Anakoka and Honourable Robert Chabinga.
And Zambia Railways Limited Acting Managing Director, Eng. Fred Mwila thanked the Committee for the oversight role that it plays in providing guidance to Parastatal bodies.
The Committee on Parastatal Bodies is responsible for the scrutiny of the operations and management of Parastatal Bodies including audited accounts among other duties.