ZRL SCOOPS BEST MARCHERS' AWARD IN KITWE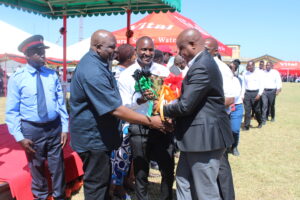 ZRL SCOOPS BEST MARCHERS' AWARD IN KITWE
Zambia Railways Limited(ZRL) has scooped the Best Marchers' award during the Labour Day celebrations held on 1st May,2023 at Diggers Rugby Club in Kitwe.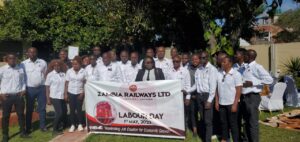 ZRL joined the rest of the nation in commemorating May Day to celebrate the achievements of workers.  In marking this important day, ZRL took part in the May Day march- past in Kitwe, Ndola, Kabwe, Lusaka and Livingstone.
In appreciating the employees for their efforts in supporting the business growth of the organization,  the company has awarded employees across the system for discipline, honesty, dedication, commitment to duty ,creativity, innovation ,hardworking and problem solving.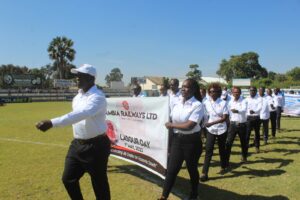 This year's Labour Day celebrations were held under the theme " Accelerating Job Creation for Economic Growth"